Source: CNN Money
Story title: Prius brakes: Toyota knew, didn't tell you
Link: http://money.cnn.com/2010/02/04/autos/prius_timeline/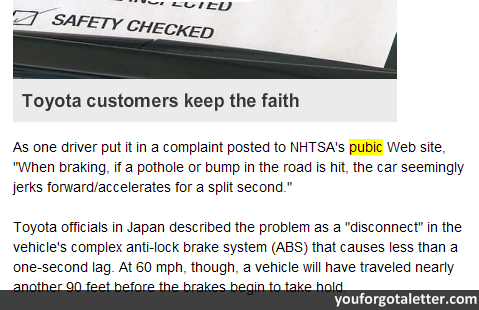 I think CNN Money knows something about the National Highway Traffic Safety Administration that the rest of us don't. Apparently they take a very personal view of traffic safety?
Also note the related story at the bottom: Feds probing Prius brakes. Yikes!
Leave a Reply