Archive for February 5th, 2010
Source: University of New Mexico
Story title: Lecture by Dean of Anderson School on "The Dark Side of Business"
Link: http://www.unm.edu/~market/cgi-bin/archives/004749.html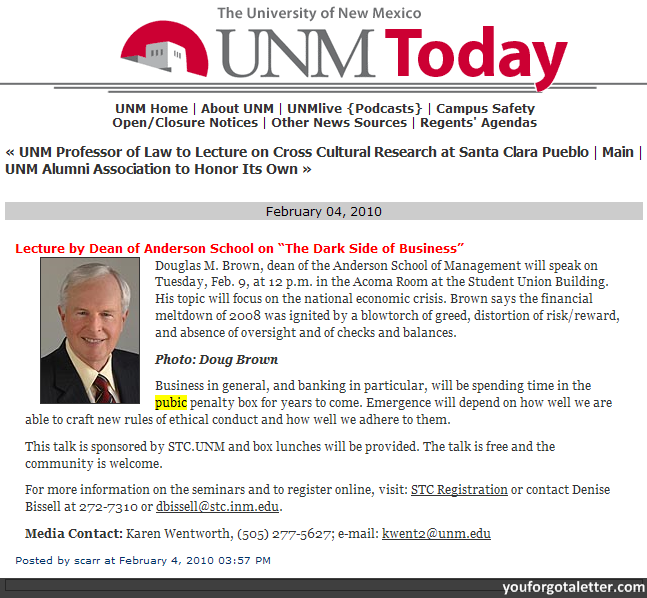 I think we can all agree that the banking sector deserves some sort of punishment for getting us into this crazy economic mess we're in, but I'm a little worried that this Dean of Anderson fellow may be taking things a little too far.
Source: CNN Money
Story title: Prius brakes: Toyota knew, didn't tell you
Link: http://money.cnn.com/2010/02/04/autos/prius_timeline/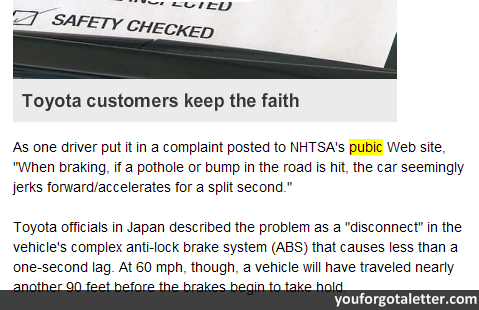 I think CNN Money knows something about the National Highway Traffic Safety Administration that the rest of us don't. Apparently they take a very personal view of traffic safety?
Also note the related story at the bottom: Feds probing Prius brakes. Yikes!