Archive for the 'California' tag
Source: In Entertainment
Story title: Britney Spears Ends Relationship With Her Boyfriend Jason Trawick
Link: http://www.inentertainment.co.uk/20100317/britney-spears-ends-relationship-with-her-boyfriend-jason-trawick/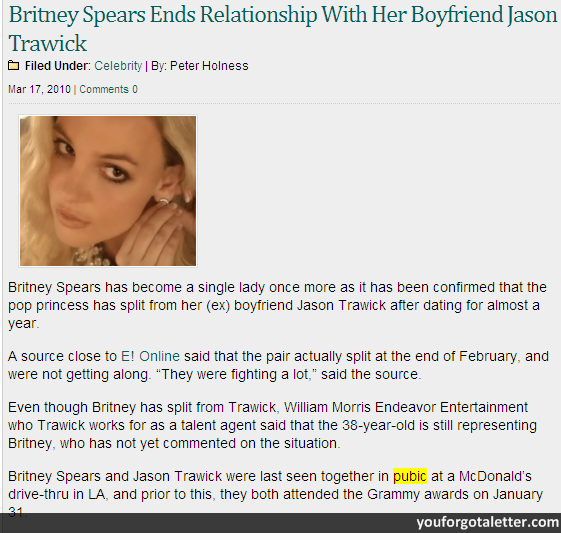 Seriously. Ew. News about Britney Spears' pubic life is so last decade, you guys.
Source: PRWeb
Story title: Clueless In Chicago
Link: http://www.prweb.com/releases/2010/02/prweb3574724.htm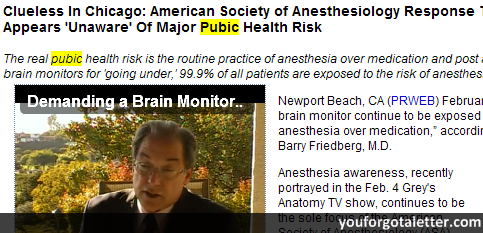 You can demand brain monitors all you want, but what I think you should probably be looking for is a proofreader. Just sayin'.
Source: Associated Press
Story title: 16-Year-Old Girl Starts Solo Sail Around Globe
Link: http://www.npr.org/templates/story/story.php?storyId=122915755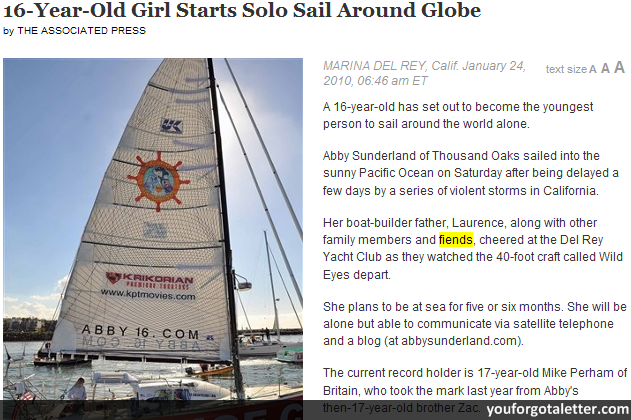 Not sure if it's a good sign or a bad sign when your 'round-the-globe voyage is seen off by a bunch of malevolent supernatural beings.